Interactive Flatscreen Displays
Choose between two brands of interactive touchscreen technology.
• Best for Eduction - CleverTouch Impact Plus
• Best for Corporate - Clevertouch UX Pro
• Best Budget Option for Corporate - Vivitek NovoTouch
All these screens come with integrated interactive technology, high grade screens and excellent manufacturer warranty.
Interactive Systems revolutionise the way we work, teach, train and present in the workplace. Creating an immersive environment engages the audience in a much more involved way than simply presenting data and information
Collaborative working allows the presenter and audience to participate together to a common purpose to achieve a business benefit.
With the exponential growth of personal devices, tablets and wireless technology, demands on the audio visual world over the last few years has seen a rapid and fast-paced evolution of interactive technology, towards fully immersive and collaborative solutions.
Collaborative technology allows you to:
• Share content across multiple devices
• Wirelessly present information from one device onto a large display for everyone to see
• Annotate and capture all your meeting notes
• Switch control so multiple participants can control the meeting content
• Stream and play live media such as video footageShare captured data with collages
Our interactive products allow you to captivate your audience, annotate over the top of the displayed information, browse the web, and play video & audio files with ease. At the same time, the built in features allow you to capture your session in real time, save your work, share and collaborate with ease.
In most meeting or training rooms a large format display of some sort will be needed as the main presentation display.
We can provide quotations on many other brands but the below options are our preferred suppliers of Interactive touchscreen displays:
Sahara Clevertouch UX Pro

• Award winning touchscreen technology
• Powerful, feature rich 4K touchscreen
• Robust and hardwearing, 5-years onsite warranty
• Excellent software and built in android technology

Learn More

Vivitek NovoTouch

• Wireless, cable-free presentation
• Ultra HD 4K resolutionLED backlit technology for brighter picture
• Anti-glare surface and toughened glass

Learn More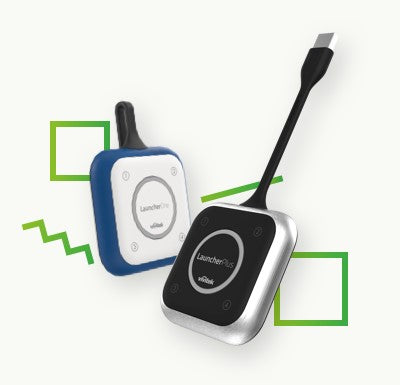 Vivitek NovoConnect
• Share with up to 64 participants
• Annotate with ease
• Instant wireless content sharing
• Cost effective and hassle-free solution
Learn More
In most cases, staff already have their own devices to bring along to meetings, so we can advise on the best solutions to suit your needs depending on the type and brand of devices being used.
Most collaborative technology can be used with iOS and Android technology.
Mobile Phones - Connect and present from your mobile phone

iPads and Android Tablets - Connect and present from your iPad or Tablet device

Laptops - Connect and present from your laptop or personal computer

Confused about the best solution?
It's best to contact us with your requirements so that our experts can help to match the best products for your specific needs and budgets.
All the products we offer are excellent quality and value for money. Each is best suited to different environments so our team of experts can help select the right product for your unique needs.
Green Monkey experts can help advice, supply, install and train on all interactive and collaborative technology. We look forward to hearing from you soon.